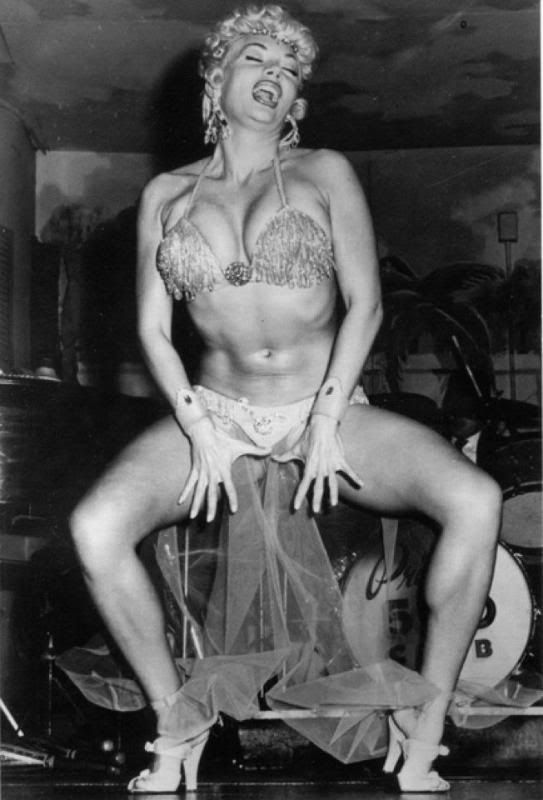 The Agony and The Ecstacy ...
I got back from
Bestival
earlier than originally scheduled on Sunday afternoon (all will be explained below!). On Wednesday 12 September I split for a long weekend in Paris, so am rushing to screw my head on tight and get everything down before too much time has passed. I'm exhausted as hell from the whole Bestival experience, so this blog will probably read like a series of urgent, disjointed bullet points. Think of it as a telegram from hell!
Thursday 6 September 2012
We travelled from London to the Isle of Wight on Thursday afternoon. My travelling companions were Nicola and burlesque artists
Honey Wilde
and
Crimson Skye
. The ultra level-headed and coolly serene Nicola (aka frequent Dr Sketchy model Bomb Voyage, who I also used to work alongside at
What Katie Did
years ago) drove us in her black Audi. She was working at Bestival as
Time for Tease
and
Dr Sketchy
promoter Clare Marie's assistant / co-stage manager; Honey and Crimson would be featured Time for Tease performers. All three were hardened Bestival veterans and thought it hilarious I was still a festival virgin who hadn't gone camping in decades. On the ferry to the Isle of Wight we drank celebratory cans of beers.
It was already dark when we reached the campgrounds of Bestival. The crowd was still relatively sparse, as the vast majority of people were arriving the following day. After accreditation (getting the wristbands that gave us access to various areas) we were directed to where we would be staying. We were camping in in the relatively more luxurious (very relative) "Duckie" camping field reserved for production team. On the plus side, this meant access to better toilets and shower facilities than the regular festival attendees. On the down side, the Duckie field was miles away from the main stages where all the action was: better for sleeping as it was comparatively quieter (somewhat!), but it was an epic journey every day to get to the Bollywood field, where the Time for Tease tent was situated.
Like I've mentioned before, I may hail from rural Quebec and
did
used to go camping fairly frequently as a child, but as an adult urbanite I found roughing it camping sheer torture. For the first night Honey and I shared a two-man tent; the next day Clare provided me with my own one-man tent. Nicola, Clare and
Chocolat the Extraordinaire
shared another two-man tent nearby. By the time we reached the Duckie field I was happy just to crash out. I was drained from the trip and humping heavy bags across fields, plus I I needed to be really focused on Friday to do five shows.
I've got to admit, the first night was pretty hellish. It was virtually impossible to get to sleep. The field (and the tent) was coated in cold wet dew. During the night condensation dripped from the roof of tent. It was like rain drops splashing you in the face. At one point I realized the sleeping bag had a wet patch, and that I was in fact sleeping in puddle of water! Then the temperature plummeted and it got incredibly cold around dawn. I woke up shivering so hard it was like having a seizure! On Thursday night there were already tents playing thudding dance music until early in the morning. Endless thumping bass from dance tests would be the constant audio backdrop to Bestival. It was audible even in the Duckie field, like constant distant explosions. On Friday I'd discover the Time for Tease dressing room tent was right next to a pumping dance music tent; it was like the aural torture they use on the prisoners of Guantanamo Bay! The bass made your fillings rattle. Anyway, Thursday I managed to get only a few brief snatches of sleep and woke up the next day feeling like a corpse.
Friday 7 September 2012
Hotcake Kitty and Ophelia Bitz
By 11 am I dragged myself to the Time for Tease tent at the distant Bollywood field to report for work and familiarise myself with equipment; show time was 1 pm and the audience would start being ushered in circa 12.45 pm. Time for Tease has been held at Bestival every year since 2007 and apparently entertained over 5000 people every year. The Time for Tease tent was genuinely dazzling, an impressively frou-frou and chi-chi setting: think decadent
Belle Époque
Parisian brothel (complete with chandeliers) plonked in the centre of a 21st century music festival. The premise of Time for Tease is the audience enjoys traditional English high tea, served by an army of waitresses in fetish-y black and white French maid uniforms (at least one of them was a cross-dressing boy at Bestival) while watching burlesque performances. It's a debauched tea party. Or "tits and cake", as emcee
Ophelia Bitz
succinctly summarised it.
Ava Iscariot in her Time for Tease staff uniform
Clare had assembled the
crème de la crème
of burlesque and cabaret talent for the weekend's line-up – it really was an all-star revue. I'm relieved to say every single show went off smoothly, with no glitches or screw-ups. DJ'ing in the Time for Tease tent all weekend was a genuine blast. So was hanging out with the gals in the dressing room tent between shows.
On Friday Ophelia kicked things off with a filthy song. There were also two gender-fucked drag king performances on Friday: Crimson Skye in her male persona of Duncan Donuts and Fancy Chance doing a tribute to Prince. It gradually became apparent that the two front tables were destined for lots of audience interaction from the performers. It was fun at the beginning of each show to see what poor bastards would wind up at a ringside seat, not realising what was in store. Eventually Ophelia purred to one group, "You might as well have wrapped yourself in steak and thrown yourself into a bear pit ..."
Re: my playlist. At Time for Tease gigs I DJ'd as the crowd arrived, then during the break and again at the end (in between I was cueing and playing the performers' music for their numbers). For most of the weekend I decided to start with mondo exotica as the audience members arrived and were ushered to their seats, perfuming the air with Martin Denny, Les Baxter and the bird of prey screams of Yma Sumac, hopefully creating a sense of otherworldly drama. Then I'd plunge them into rhythm and blues and tittyshaking raunchiness. Clare requested music for when all the artists return at the end for their curtain call; I settled on Little Richard's "The Girl Can't Help It", which is why it appears at the end of every set list.
Re my photos. The DJ decks were tucked in the corner by the side of the stage, not ideal for taking photos (I mostly got the performers' backs and profiles) – but here are some shots I managed to snatch. I was also trying to use available light, so some of the photos are pretty blurred – but at least they're documentation. At one point, I went to take Clare's photo and she screamed,
"NO!"
She looked great, so needn't have worried. Anyway, if you want to see the rest of my Bestival photos they are on my
flickr page
Emerald Fontaine's John Waters-inspired
Cry-baby
act
Tallulah Tempest's Le Carnaval act. Her musical backing is Lotte Lenya crooning "Alabama Song"
Honey Wilde's Margaret Thatcher act. They forgot to include this bit in the recent Meryl Streep biopic
Chocolat The Extraordinaire's Black Widow act
Vivacious emcee Ophelia Bitz
Dr Sketchy at 8.30 pm that night was a scaled-down version of our regular show. It lasted just an hour, and featured only one model (but what a model: Fancy Chance, still in Prince drag). It has to be said, the Friday Dr Sketchy was pretty sparsely-attended, possibly because the big headline shows were beginning to start and everyone was at those. Particularly noteworthy was the freaky gurning drug-addled middle-aged couple in the front row (virtually toothless man in a hooded sweatshirt with eyeliner and glitter on his face, woman with pigtails and a murderous glare. They were like escapees from an especially sleazy Harmony Korine film). Dusty estimated they were on crystal meth, while Fancy opted for MDMA. They were certainly hypnotic to watch.
Little Richard! No, Prince! No, the brilliant Fancy Chance dragged up as Prince
Afterwards: Man, was I exhausted. "Beat" as in tired, as well as the Kerouac sense. I was so busy all day I ate only once (an excellent vegetarian burrito) and drank just one beer. It was a tortuous voyage through throngs of drunk and stoned revellers while lugging my heavy DJ bag and my new one-man tent back to the Duckie field. It had been blazingly hot during the day (the daytime weather all weekend was heavenly and sun-drenched), but the temperature turned Baltic by night time. Needless to say I'd left my jacket back at the camp!
Luckily, the tent Clare loaned me was one of those pop-up models that spring-open as soon as you remove it from the bag, so even
I
could manage to pitch it – although once I attached it to the pegs, it listed slightly to one side, like the leaning tower of Pisa. Still, it was functional and I appreciated that it was a butch military shade of camouflage khaki green. I set it up in total darkness and promptly collapsed inside it. Unfortunately, it was pretty much a re-run of Friday night: violent teeth-chattering shivering in the early hours, a soundtrack of banging techno music, then waking up in a tropical heat wave, drenched in sweat.
Time for Tease Friday 7 September 2012
Performers on Day 1 (not necessarily in the order they went on!):
Emerald Fontaine
, Crimson Skye,
Tallulah Tempest
,
Rose Thorne
, Honey Wilde,
Bettsie Bon Bon
,
Fancy Chance
Emcee: Ophelia Bitz
Show 1
Xtabay (Lure of the Unknown Love) - Yma Sumac
Simba - Les Baxter
Monkey Bird - The Revels
Mambo Miam Miam - Serge Gainsbourg
Love for Sale - Hildegard Knef
Turquoise - Milt Buckner
I Remember You - Chet Baker
Cocktails for Two - Claude Duphiney
One Mint Julep - Sarah Vaughan
Honey Rock - Barney Kessel
Madness - The Rhythm Rockers
Mambo Baby - Ruth Brown
Blockade - The Rumblers
Jim Dandy - Sara Lee and The Spades
Intoxica - The Centurions
The Girl Can't Help It - Little Richard
Show 2
When I Get Low, I Get High - Florence Joelle's Kiss of Fire
Intoxica - The Revels
Scorpion - The Carnations
Hanky Panky - Rita Chao and The Quests
Dragon Walk - The Noble Men
Get Back, Baby - Esquerita
Don't Be Cruel - The Bill Black Combo
Margaya - The Fender Four
Mamma Look A-Boo Boo - Robert Mitchum
Go Calypso - Mamie Van Doren
The Girl Can't Help It - Little Richard
Ooh! Looka There, Ain't She Pretty - Bill Haley and His Comets
Show 3
Virgenes Del Sol - Yma Sumac
Camel Walk - The Saxons
Bali Hai - Tak Shindo
Misirlou - Laurindo Almeida featuring The Bossa Nova All Stars
Beat Girl - Adam Faith
Hand Clapping Time - The Fabulous Raiders
Chattanooga Choo Choo - Denise Darcel
Beat Party - Ritchie and The Squires
Eight Ball - The Hustlers
Beaver Shot - The Hollywood Hurricanes
Jim Dandy - Ann-Margret
The Girl Can't Help It - Little Richard
Show 4
Xtabay (Lure of the Unknown Love) - Yma Sumac
Caravan - 80 Drums Around the World
Run - Jeri Southern
Tall Cool One - The Wailers
Elle est terrible - Johnny Hallyday
Little Girl, Little Boy - John and Jackie
Torture Rock - The Rockin' Belmarx
That Makes It - Jayne Mansfield
I Walk Like Jayne Mansfield - 5,6,7,8's
Boss - The Rumblers
The Girl Can't Help It - Little Richard
Dr Sketchy model for Day 1: Fancy Chance. Emcee: Dusty Limits
Town without Pity - James Chance
Shopping for Clothes - Snatch
I Love How You ... Lydia Lunch
Kuwaya (Inca Love Song) - Yma Sumac
Moon Mist - The Out Islanders
Esquerita and The Voola - Esquerita
Strollin' After Dark - The Shades
La Bamba - Eartha Kitt
Cherry Pink - The Bill Black Trio
He Can Be Your Baby - Bobbi Staff
The Coo - Wayne Cochran
Chicken Grabber - The Nite Hawks
He's The One - Ike and Tina Turner
Love Potion # 9 - Nancy Sit
Ain't That Lovin' You, Baby - The Earls of Suave
The Beast - Milt Buckner
Mack the Knife - Ann-Margret
Anasthasia - The Bill Smith Combo
Give Me Love - Lena Horne
Witchcraft - Elvis Presley
Boots - Nero and The Gladiators
Mama Look-A Boo Boo - Robert Mitchum
Saturday 8 September 2012
Ophelia Bitz and Tallulah Tempest "backstage"
Cheesecake shot of Fancy Chance, Tattooed Lady
On Saturday morning, I joined the queue for my first shower at the festival, and the first since leaving home on Thursday. By then I was feeling like a skanky tramp. It was just a thin trickle of warm water, but it was sheer bliss. From there, I trudged back to the Bollywood field, but this time I was savvy enough to be armed with 1) a flashlight (so I could more easily find my tent in the pitch black later on!) and 2) my jacket.
The serene view behind the Time for Tease tent. This is what I could see when I turned around while DJ'ing
For these Time for Tease shows,
Dusty Limits
opened proceedings with a musical number: "Whatever Dusty Wants" (basically "Whatever Lola Wants" with kinky changed lyrics). The drag kings were banished on Saturday: Crimson was in high
femme
mode for her "Foxy Lady" routine, while Fancy Chance performed a song costumed as a melancholy panda contemplating its non-existent sex life ("Everybody's Fucking But Me").
Fancy in her panda costume, waiting to go onstage
The overall theme for all of Bestival on Saturday was animal fancy dress (which made Fancy's Panda act thematically appropriate). At one of the shows there was an audience member in what appeared to be blackface, which sparked a bit of a debate amongst the performers; Chocolat threatened to throw water at him. Ophelia went to investigate; I loaned her my camera. When she went to take his photo, he put his headdress on, and we realised his "blackface" was actually part of a brilliant spider costume!
It turns out there was a
Guardian
journalist in the crowd for one of the Saturday Time for Tease shows – and they gave us a brief but lovely online
review
:
" ... Anyway, we have a booking at Time For Tease, the burlesque tent in which cakes come in towers, the compere Dusty Limits displays a vocal range and comedic sensibility worthy of headliner status and we witness sights that will stay with us until death – a woman in a panda costume singing "everybody's fucking but me", a sexy Elephant Man and Margaret Thatcher stripping to EMF's Unbelievable."
(Panda = Fancy Chance, sexy Elephant Man (Elephant Woman, to be precise) = Rose Thorne, Margaret Thatcher = Honey Wilde)
Tallulah Tempest's Maltese Falcon act (this is one of the best photos I got all weekend! Check out the guy in the Sonic the Hedgehog costume)
Crimson Skye's Foxy Lady act
Honey Warne as a stern Margaret Thatcher and Bettsie BonBon as sexy alien girl
Bettsie Bon Bon's Outer Space Pin-Up act (think sexy alien, like
Barbarella
)
Tallulah Tempest
Rose Thorne's David Lynch-ian Elephant Woman act, part 1
Rose Thorne's Elephant Woman act, part 2 (after the big reveal)
Chocolat the Extraordinaire's English County Garden act
Fancy Chance's casual daywear
There was another positive surprise development on Saturday. We were all scheduled to do another full day of shows on Sunday (the last day of the festival). It was understood that Nicola, Honey and I were to catch the last ferry on Sunday night, which was at 10.30 pm – but the Dr Sketchy would be finishing around 9.30 pm – which made that seem unlikely. The thought of spending another night camping was pretty despairing! And leaving on the Monday – when everyone else was also leaving – was meant to be a chaotic exodus to be avoided if possible. And anyway, I was turning feral by this point. Much longer, and I would get all Lord of the Flies. Nicola's day job is working at a tattoo parlour. She was due to start her tattooing apprenticeship on Monday, and wanted to get an earlier start back to ensure she was feeling rested and prepared – and Clare approved it. So the three of us were OK'd to leave Sunday morning, and skip working the Sunday Time for Tease and Dr Sketchy shows. Much as I regretted not DJ'ing at those, I was euphoric to be going home!
Nicola (Bomb Voyage) and Dusty Limits. Nicola looked
immaculate
all weekend
Dr Sketchy that night was
much
better attended, with lots of curious people wandering in, catching a glimpse of the
Folly Mixtures
onstage in various states of undress and deciding to stay. One of them was
Glen Matlock
, the original pre-Sid Vicious bassist of the Sex Pistols. Spotting him in the audience virtually made me jizz with excitement. For me, the Sex Pistols are the Holy Grail, the band that originally turned me onto punk as a callow teenager when an older boy at school dubbed
Never Mind the Bollocks, Here's the Sex Pistols
onto a cassette for me. I was going to introduce myself and maybe even demand he pose for a photo with me (!), but I looked up at one point and he'd left. He was there for maybe 35 minutes, so at least I can say one of the Sex Pistols heard me DJ'ing!
The Folly Mixtures at Dr Sketchy
Time for Tease Saturday 8 September 2012
Performers on Day 2 (not necessarily in the order they went on!):
Hotcake Kitty
, Crimson Skye,
V J Spankie
, Tallulah Tempest, Rose Thorne, Honey Wilde, Bettsie Bon Bon, Fancy Chance
Emcee: Dusty Limits
Show 1
Cyclone Bop - The Bill Black Combo
Fever - Nancy Sit
Revellion - The Revels
Suey - Jayne Mansfield
Pass the Hatchet - Roger and The Gypsies
Comin' Home - The Delmonas
Delilah Jones - The Thunderbirds
Jim Dandy - Sara Lee and The Spades
Khrushchev Twist - Melvin Gayle
Margaya - The Fender Four
Salamander - Mamie Van Doren
The Girl Can't Help It - Little Richard
Show 2
Xtabay (Lure of the Unknown Love) - Yma Sumac
Misirlou - Martin Denny
Monkey Bird - The Revels
She Wants to Mambo - Johnny Thunders and Patti Palladin
Mambo Baby - Ruth Brown
laisse-moi tranquille - Serge Gainsbourg
Moi je joue - Brigitte Bardot
Roll with Me Henry, Etta James
Good and Bad - The Gauchos
The Girl Can't Help It - Little Richard
Show 3
Sous les ciels de Paris - Juliette Greco
Shangri La - Spike Jones New Band
Kansas City - Ann-Margret
Sexe - Line Renaud
I Was Born to Cry - Dion
One Mint Julep - Sarah Vaughan
Tall Cool One - The Wailers
Little Miss Understood - Connie Stevens
When I Get Low, I Get High - Florence Joelle
One More Beer - The Earls of Suave
The Girl Can't Help It - Little Richard
Show 4
Beat Girl - Adam Faith
Boss - The Rumblers
I Live the Life I Love - Esquerita
Hand Clapping Time - The Fabulous Raiders
Uptown to Harlem - Johnny Thunders and Patti Palladin
Are You Nervous? The Instrumentals
I Walk Like Jayne Mansfield - 5,6,7,8's
That Makes It - Jayne Mansfield
Dragon Walk - The Noble Men
Beat Party - Ritchie and The Squires
Viens danser le twist - Johnny Hallyday
Dance with Me Henry - Ann-Margret
Chicken Grabber - The Nite Hawks
The Girl Can't Help It - Little Richard
You Can't Stop Her - Bobby Marchan
Dr Sketchy model for Day 2: The Folly Mixtures. Emcee: Dusty Limits
Intoxica - The Revels
Trashcan - Ken Williams
Bombie - Johnny Sharp and The Yellowjackets
Beat Generation - Mamie Van Doren
Rompin' (The Natives Are Restless) - Jerry Warren and The Tremblers
Sea of Love - The Earls of Suave
Save It - Mel Robbins
Get Back, Baby - Esquerita
Blues in My Heart - John Buzon Trio
Black Coffee - Julie London
Love for Sale - Eartha Kitt
You're My Thrill (instrumental version) - Chet Baker
Sexe - Line Renaud
Give Me Love - Lena Horne
The Stripper - John Barry (
Beat Girl
soundtrack)
Lovin' Spree - Ann-Margret
Pussycat Song - Connie Vannett
My Pussy Belongs to Daddy - Faye Richmonde
Beaver Shot - The Periscopes
Black Tarantula - Jody Reynolds
Let's Go Sexin' - James Intveld (
Dirty Shame
soundtrack)
The Whip - The Frantics
Mighty Good Love - Big Maybelle
Peter Gunn Locomotion - The Delmonas
Peter Gunn Twist - The Jesters
Sunday 9 September 2012
Nicola, Honey and I got up early and helped each other collapse and pack our tents (no mean feat. Pop-up tents are easy to set-up, a bitch to pack. The instruction diagram shows one man doing it. In our experience, it takes three people: one to read the instructions and watch to make sure we're doing it right, and two to wrestle the damned tent into submission). Then one last trek across fields to the parking lot, weighed down with luggage and tents.
On the way back to London we zipped past verdant green countryside, with tranquil cows and gambolling sheep in fields, glistening water and some spectacular views. The Isle of Wight is beautiful, but I definitely prefer to admire nature whipping past from the window of a moving vehicle rather than experiencing it directly!
In conclusion:
Cons:
This definitely includes camping -- even doing basic things like brushing your teeth or having a shower feel like a triumph against adversity. Camping at a festival is like doing what people used to endure when they were fleeing Nazi persecution, or escaping from ethnic cleansing or corrupt dictatorships to an asylum seekers' internment camp -- for
pleasure!
By
choice!
I knew this already, but I'm a hot water and soap junkie. No amount of babywipes or alcohol hand gel will suffice.
The vast majority of attendees at Bestival were well posh! If you were to call out, "Orlando!", "Rupert!" or "Tarquin!" a dozen heads would have turned.
In fashion terms, lots of girls at the festival went for a twee pre-Raphaelite look, with garlands of flowers encircling their heads (and in some horrendous cases, angel wings on their backs). I blame the influence of rock's reigning irksome hippie maiden Florence and The Machine (or Flomax, as I call her), who was one of the Bestival headliners this year. (Happily, I didn't hear a single note of her foghorn voice the night she played).
The chemical toilets: at the Duckie camp, we had proper flushing normal toilets, but anywhere else (like at the Bollywood field) it was ultra-basic portacabin-style ones. While it was convenient having one stationed just behind the Time for Tease tent so I could quickly dash out for a slash mid-set, by Saturday afternoon the stench was so overwhelming, I would swoon and almost faint like a Victorian lady when I had to enter one. Someone get me a handkerchief drenched in cologne!
Pros:
I definitely discovered that one of the perks of working at Bestival is the sheer quantity of buff male eye candy to lech over. It was like a landscape of tattooed and sculpted torsos. And they kindly obliged by going shirtless! By Saturday and Sunday, the guys were all bronzed from the sun and had grown a hint of scruffy beard. My knees were buckling with lust every time I turned around! Dusty Limits and I would stand by the DJ area and ogle the crowd, picking out the guys we fancied. If you're a
connoisseur
of firm male flesh, Bestival
is
the festival for you.
The audiences at the Time for Tease tent were amongst the most open, appreciative and enthusiastic I've ever had the pleasure to DJ for. All weekend, everyone seemed up for a laugh and got into the spirit of things. It was a gratifying ego-boost to look up and see people jiggling and responding to the music I was playing.
Best of all, it was great to work with absolutely everyone on the Time for Tease crew. It sounds corny, but there was a genuine sense of camaraderie (special thanks to affable sound engineer Chris).
Anyway, immediately upon getting in my door Sunday afternoon, I stripped off all my clothes, emptied out my duffle bag and stuffed everything into the washing machine! Then I had a long exquisite hot, soapy shower. So the festival stench has been banished!