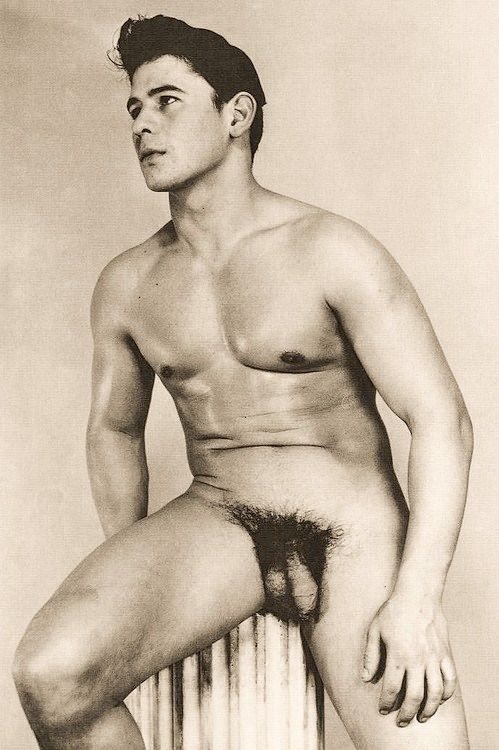 / Below: In an ideal world, when I look down from the George and Dragon DJ booth at Cockabilly, the scene at the bar would look like this

/
I'd like to dedicate this Cockabilly to the great New York-based punk-era photographer, scene-maker, raconteur and connoisseur of firm male flesh
Leee Black Childers
(24 July 1945 – 16 April 2014). As pop culture theorist Paul Gorman beautifully and succinctly summarizes in his
online tribute
: "no one was embedded in and simultaneously chronicling the demi-monde of glitter, glam and punk, of Warhol's Manhattan, Iggy's LA and McLaren's London, in the manner of this charismatic soul." I will always appreciate the sweetness, generosity and encouragement Leee unfailingly showed me over the years and miss his stories and old-style Southern good manners. His 2012 book

Drag Queens, Rent Boys, Pick Pockets, Junkies, Rock Stars and Punks

(the title perfectly reflects the milieu Leee moved in) is a wonderful testament to his talents. He will be sorely missed. Read Christopher Raymond's obituary for Leee Black Childers here.
/ Leee was an early supporter of Cockabilly. The above photo of he and I was taken at one of the first
Cockabilly
club nights in 2008 when it was still at The Moustache Bar in Dalston. (As the former manager of Levi and The Rockats, Leee knew a thing or two about cute rockabilly boys) /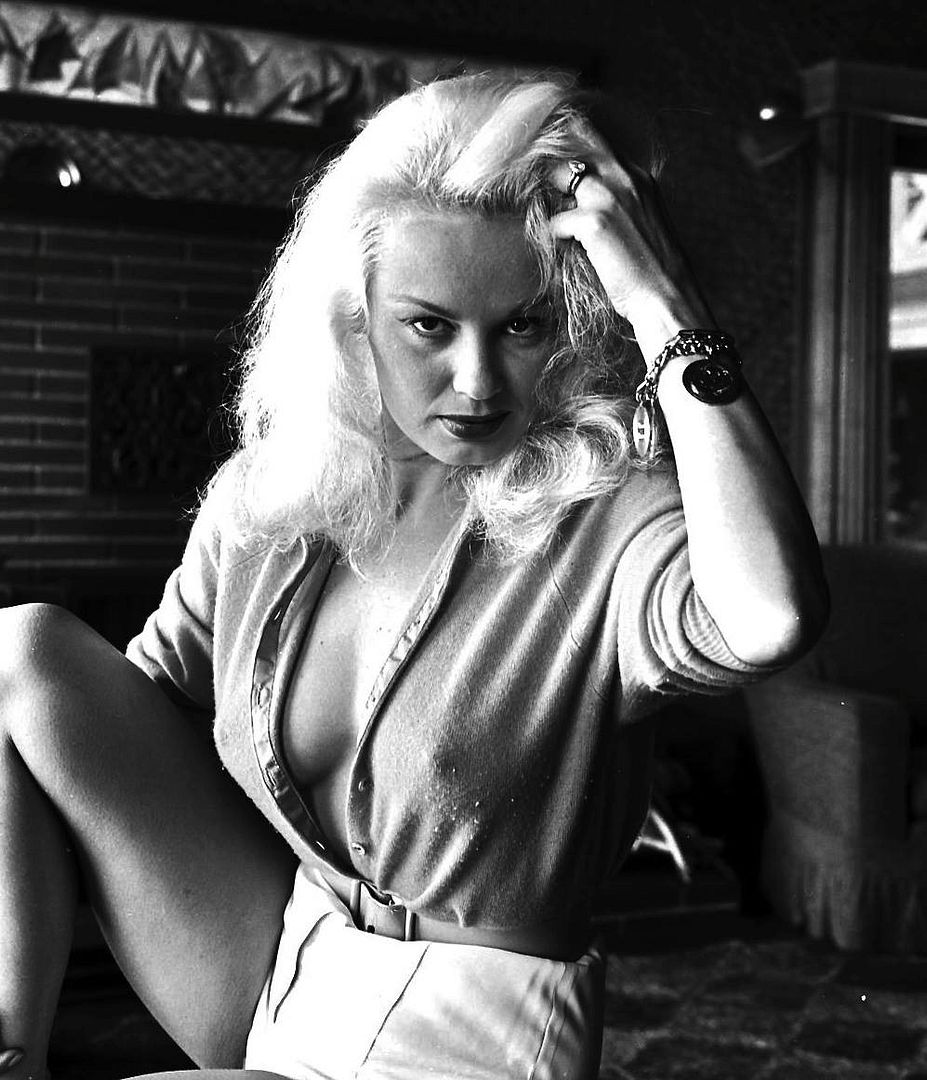 / Raw beauty: sexily disheveled 1950s B-movie bad girl Mamie Van Doren demonstrating how to fill out how a tight sweater. It just wouldn't be a Cockabilly without a track by La Mamie /
Deuces Wild - Link Wray
Woodpecker Rock - Nat County and The Braves
Jailhouse Rock - Masaaki Hirao
Heartbreak Hotel - Buddy Love
I Want Your Love - The Cruisers
That's Why I'm Asking - Carl Dobkins Jr
Salamander - Mamie Van Doren
Church Key - The Revels
Killer - Sparkle Moore
One Hand Loose - Charlie Feathers
Poor Little Critter on the Road - The Knitters
I Stubbed My Toe - Bryan "Legs" Walker
Jim Dandy - LaVerne Baker
What Do You Think I Am? Ike and Tina Turner
The Girl Can't Help It - Little Richard
Crawfish - Johnny Thunders and Patti Palladin
Party Lights - Claudine Clark
Pass the Hatchet - Roger and The Gypsies
Suey - Jayne Mansfield
Here Comes the Bug - The Rumblers
Rock'n'Roll Waltz - Ann-Margret
Wipe-Out - The Surfaris
Devil in Disguise - Elvis Presley
Somethin' Else - Sid Vicious
Whistle Bait - Larry Collins
The Big Bounce - Shirley Caddell
Fools Rush In - Ricky Nelson
Breathless - X
/ As usual, if you've made it this far down you get rewarded with some bonus /
gratuitous vintage beefcake male nudity /
In other news: the international sin set has been waiting - and the first Lobotomy Room of 2014 is Saturday 31 May 2014 in the subterranean basement lair of Ryan's Bar in Stoke Newington (or "outer Dalston", as I prefer).
LOBOTOMY ROOM – cram a lifetime of thrills into one squalid night! A FREE putrid punkabilly booze party for sullen and defiant rebel rousers! Juvenile delinquents of all ages!
The Facebook events page
Further reading:
Read about previous Cockabilly nights (London's only regular queer rockabilly night!)

here

,

here

,

here

,

here

,

here

,

here

,

here

,

here

,

here, here and here
If you don't already, follow my sensual and depraved
tumblr page
- for all your kitsch, retro and homoerotic needs! NSFW and never will be!